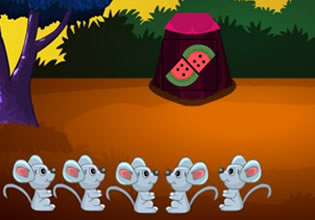 Yak Escape
Finnegan cannot find his fat yak anywhere! It is not in its house and he is surely praying now that he doesn't have to call the forest ranger for this, for there is a forest near his residence and he fears that his yak went in there. Finnegan continued his search until, he was able to find it!
Finnegan found his yak inside his own cage and that made him blew a sigh of relief. Why was it in there anyways? Finally this problem is fixed, but another one came though, for this cage is currently missing its key and he had actually been looking for the thing for a week now. Okay, at least it is easier than finding an animal in the wilderness and hoping they are still alive. Escape players, would you like to help Finnegan on this so his yak can finally eat?
Yak Escape is a brand new point-and-click animal escape game released by Games 2 Live.
Other games by -
Walkthrough video for Yak Escape