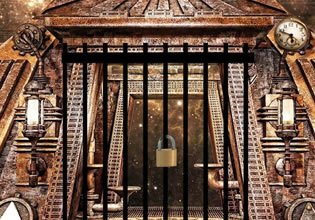 World Of Steampunk Escape
You are back to steampunk again and the place never really changed, you still feel like you are inside some antique metal clock or something, but you are not actually and this place is highly complex and is mostly powered by steam.
Once again though, you need to escape from the place for you are current locked in it! It does that at times when one mistakes in touching something there which was not suppose to be touched, and unfortunately you did. Escape players, as always the way out is through a gate there, but you need to find it first and there is a code to open it which you must also try to find. Will you be able to escape from the place this time and not mess-up again?
World Of Steampunk Escape is a brand new point-and-click complex place escape game from 365 Escape.
Other games by -
Walkthrough video for World Of Steampunk Escape