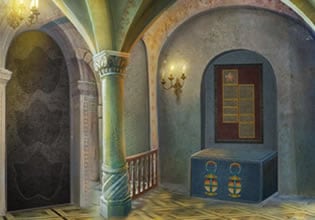 Worker Woman Escape
The town here currently has only one worker in terms of repairing stuff and also constructing, and that is Aida who was quite an excellent repair woman. Her ways are pretty delicate though but she still gets the job done and that's why the town here is clean and fixed. Well she was the student of the only handyman here before and that guy is quite fascinating for he can find ways to problems that other people see as impossible, and the student really learned well from the teacher. But that day however she was the one who needs help here.
Escape players, the handywoman here got trapped inside a room where she was fixing something! Lucky enough you are there just minding your own business when you heard her call for help. You saw her there and you thought this is kind of different for she is not the one to ask help when she works, eventually you found-out that she is trapped and she really needs help. Want to help here in freeing her? Find things around then which you think can help here.
Worker Woman Escape is another new point and click house rescue escape game made by Games 4 King.
Other games by -
Walkthrough video for Worker Woman Escape