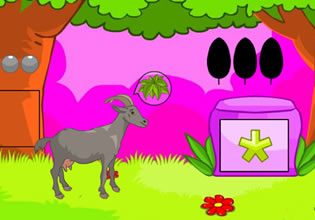 Wolf Escape (Games 2 Mad)
There are wolves here in this forest, they are dangerous and it's really best to take note of them and stay clear of for safety. But that day when Joseph checked his cage which was suppose to be for wild boars though, he found one of them and it was even a young one!
Joseph definitely took a step back when he saw the trapped wolf, for it could be that the entire pack is nearby and that's not good. There were none of them, but not for long though and that's why he needs to free this pup from the cage right now! Escape players, Joseph needs to find his key first so he can free this wolf. Will you be able to help him so he can get this done quickly?
Wolf Escape is another new point-and-click animal escape game made by 8B Games and Games 2 Mad.
Other games by -
Walkthrough video for Wolf Escape (Games 2 Mad)