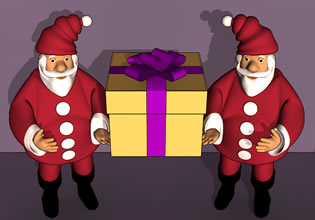 Winter Win
Santa have just successfully done his gift delivering for Christmas and now he settles back at north pole with his family. Winter is ravaging outside that's why they cannot celebrate outside, so they have to celebrate inside one of the halls in Santa's place. Still Santa's mini challenges there continues however, and for this year it will be an escape house and the first one to escape from it win the special prize.
And so escape players, as a helper elf there you are up for the challenge and most especially that prize! The house to escape from looks like a simple place and it's nothing special, but as Santa claims it the challengers needs to be ready, for they will be tackling challenges there they might not be able to easily solve. But you are confident here and you really have gone through those great lengths in getting there especially through the wrath of winter, now you are going to strive and really win this. Escape players, you are now inside the house and the challenge is now yours to tackle. Will you be able to escape from there and quickly so you will be the fastest one there?
Winter Win is another new point and click indoor escape game made by Amajeto.
Other games by -
Walkthrough video for Winter Win