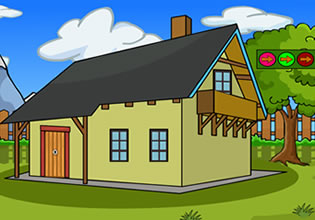 Wild Raccoon Rescue
Ian went out of his simple forest house that day for he must, all the chores there are not going to do themselves and most especially that he lives here in the middle of nowhere. As he checks his front-yard though, a task was already there and he must respond to that first.
Ian captured one of the wild raccoons that ravages his silos and trash bins. His trap actually worked and now he plans to plant more of such and with that the hopes he'll be pest free there. Well, he just hopes this raccoon feared enough for his life to not mess with his area again, for he is going to free this wild animal back into the forest and far away. Escape players, will you help Ian free the raccoon here?
Wild Raccoon Rescue is the newest point-and-click animal escape game from Games 2 Jolly.
Other games by -
Walkthrough video for Wild Raccoon Rescue