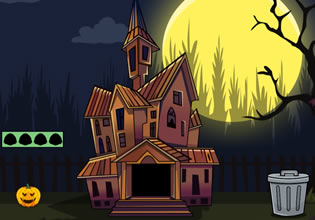 White Swan Bird Rescue
Eddy have spent the entire day looking for his swan, now it is evening and still he hasn't stopped on his search. The only place left to look now is the area where an old scary house stands. Eddy really strongly felt he doesn't want to go there, but for the sake of his swan then he must. As he enters the place, he immediately found his swan! But it was in this cage though, so that's why it wasn't able to go home, for it is actually trapped.
Escape players, Eddy now has this situation in his hands and he must solve it. Want to help him with this then? Maybe find a key or something that can open that cage there so that he and the swan can get the heck out of the area.
White Swan Bird Rescue is the newest point-and-click animal rescue escape game from Games 2 Jolly.
Other games by -
Walkthrough video for White Swan Bird Rescue