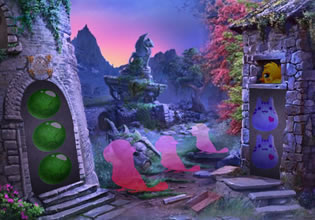 Warrior Man Escape
The king needs his every last elite warrior now for things are about to get difficult here. So as a knight, Marcus must respond to the call to arms and his task is to gather as much as the old warriors as he can. On his list was this warrior who was not only elite, but also works as an excellent blacksmith, his skills are very valuable to this effort, so he will ask him to come and offer his services once more. But as Marcus arrives to his place though, he found him trapped in there and he was now making a ruckus!
His fellow warrior doesn't have help in there, for if he has then he should have been able to escape. Well, Marcus is here now and he can most definitely help. Escape players, will you help the knight Marcus here in getting this old warrior out? Find a key to the door or something then so he can be freed.
Warrior Man Escape is a new point-and-click house rescue escape game developed by Games 4 King.
Other games by -
Walkthrough video for Warrior Man Escape