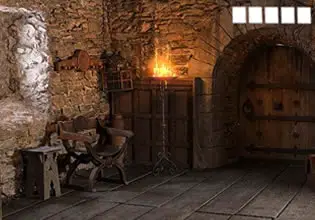 Warrior House Escape (365 Escape)
This house here belongs to a noble warrior and Richard shouldn't be in there, but the king have tasked a few people to investigate all of his men just a precaution and it's absolutely vital that they shouldn't be caught by the person they are investigating on. Richard could not find anything in the house as he searches for any evidences of anything, so its time to bail. But Richard soon found-out that it's going to be hard to do that.
Escape players, Richard got trapped in the house for it seems that the warrior here has some sort of trap or something, this is not good but there is nothing he can do about that now, he just needs to escape before the warrior returns. Okay then, you will now be playing as Richard here, will you be able to escape the place while you still have a chance?
Warrior House Escape is another new point-and-click indoor escape game made by 365 Escape.
Other games by -
Walkthrough video for Warrior House Escape (365 Escape)