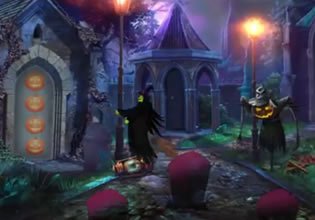 Warrior Halloween Man Escape
The spooky warrior of the village is now a lot more powerful for today is currently Halloween! Now he can once again do his job even better by protecting the place from the dark forces that will come from wherever hole they came. But it seems there is a little setback though, for Kieth who is a villager there found their Halloween warrior trapped and he couldn't break free!
The Halloween warrior is locked inside this cage which is a part of the village and Kieth is familiar with it for he had used it once to hold criminals and bandits. But the Halloween warrior is nothing of the sort, so he needs to free him and also so that he can do his job for this village. Escape players, Kieth needs a little help here for he couldn't open the cage himself, want to assist him then so he can free their most important being for today?
Warrior Halloween Man Escape is a brand new point-and-click rescue escape game from Games 4 King.
Other games by -
Walkthrough video for Warrior Halloween Man Escape