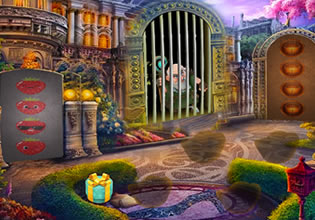 Warlock Aged Man Escape
That day, the old warlock who is the protector of this village is playing with the kids with his colorful magic. Ricardo is finding it amusing as well even when he is already an adult, he just remembers when he was a kid when the warlock uses his magic to give children fun. But as everyone was happy for his magic was a bit funny, something happened and Ricardo quickly saw that he made a mistake.
The warlock got trapped in a nearby house suddenly! This have never happened before and lucky for him Ricardo was watching, for the kids here can't do anything to help him, well technically he couldn't as well for magic might be needed to get him free there, but he is still going to try. Escape players, Ricardo is going to rescue their old warlock here the old fashioned way, want to help him then so that this will be a success?
Warlock Aged Man Escape is the newest point-and-click rescue escape game from Games 4 King.
Other games by -
Walkthrough video for Warlock Aged Man Escape