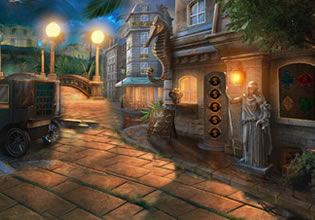 Vociferous Fox Escape
Another fox just went into the village and once again, it got trapped in one of the houses there! This happens at least once a month and it is always a very curious and playful fox. Maybe this is the same fox that keeps getting trapped in there? You can't tell for sure, but you are definitely sure that this fox is still joyful even when it is trapped for there is still this strange smile in its face, weird creature.
You need to get this animal out for it cannot be staying in there and must be free back into the woods. Escape players, you are in the situation here now, will you be able to find anything that can get this fox out from where it is trapped?
Vociferous Fox Escape is a brand new point-and-click animal rescue escape game released by Games 4 King.
Other games by -
Walkthrough video for Vociferous Fox Escape