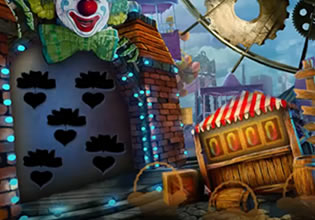 Virile Owl Escape
Lots of weird creatures lives in the forest near the village here, most of them are okay however and are often friends with the villagers. But one owl however was pretty lovable for not only it cares for the residents there, but also is a playful kind of bird and he likes to keep people happy here. But that day he needs some help though, for he got trapped in one of the establishments in the settlement!
Lucky for him there are people around, one of them was you escape players and of course you are not just going to ignore this. Will you be  able to free the owl from where he is trapped so he can happily go around the village again?
Virile Owl Escape is another new point-and-click animal rescue escape game made by Games 4 King.
Other games by -
Walkthrough video for Virile Owl Escape