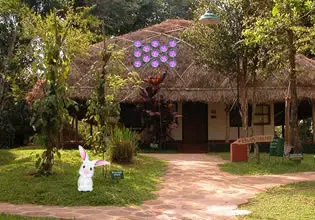 Village Yard Escape
This village in the valley here is pretty peaceful, it is surrounded by a forest which is mostly untouched and that's the main reason why it is serene there. That day, Raymond was there for his familial-roots comes from here and he just came to visit. It is now morning and Raymond roamed around the place just checking everything, but he never thought that the village would be much wider than he had expected though and he got ridiculously lost in the place's grounds!
He felt ashamed that this is happening to him, but he also felt weird for where he was has nobody around. That's weird indeed, but his focus at the moment is getting himself not lost from there so will you help him then escape players so nobody would see him scrambling and finding his way?
Village Yard Escape is another new point-and-click area escape game made by WoW Escape.
Other games by -
Walkthrough video for Village Yard Escape