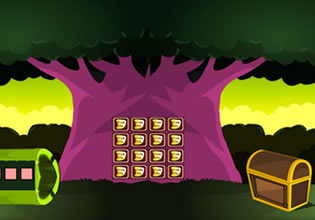 Village Gate Escape 3
Thanks to your help escape players, Ronnie was able to open the village's gate and get out. But we will now be joining another person who is somewhat experiencing the same situation in their village. This person was Dorothy and she is now kind of trapped in her own village for the gate that encloses the place is locked!
Dorothy called for help then but weirdly though nobody came to assist her. What in the world is happening here today? Dorothy has no clue, but she is determined to open the gate there for she needs to be somewhere out of the village now. Escape players, would you like to help Dorothy here so she can open the gate?
Village Gate Escape 3 is another new point-and-click area escape game made by 8B Games and Games 2 Mad. This game is a continuation of the previous one as its sequel, and is a part of the first game as the start of the series.
Other games by -
Walkthrough video for Village Gate Escape 3