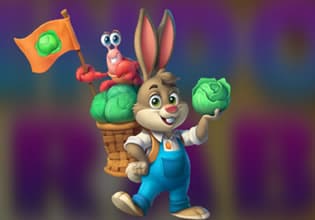 Vendor Rabbit Escape
The rabbit seller and traveler is here in town again! He ventures to different places and sell stuff to people which he also got from other people or sellers. That brings him joy and also it gets him to travel to different places in the continent as well. The kids and other collectors in the town came up to him then when he arrived and took a look at what he's got. This town here he really frequents for a lot of the folks there are good customers and he makes good profit in the place, but that day it's not going to be funds that he will be needing from the people there, for something happened to him and he needs real help!
After he sold his stuff, the rabbit was scheduled to move on to the next town for he was trying to catch a tight schedule, that's why he went to the place's shop just to get some provisions. But it seems that he had went inside a different place and now he is trapped in it! The one structure that the rabbit had entered into was a place that has a busted door, and that was one factor which mainly got him trapped. Nobody told him about it for nobody expected that he would enter there. Well as a townsfolk yourself, you need to get him out for he needs help. Will you be able to get the trader rabbit out of there so he won't bother doing this himself and potentially get hurt?
Vendor Rabbit Escape is the newest point and click rescue escape game created by Games 4 King.
Other games by -
Walkthrough video for Vendor Rabbit Escape