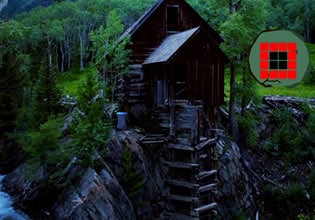 Vampire Land Boy Escape
Eldon returned to his hometown for he had some free time that week. As he arrived though he was told that the land have changed since he had left, that's why everything is now gloomy and quite different in aura there, well little did he know he will come across something and that will change his perception forever!
That night as he stayed there, he went out of the house just to look around just to see what happened to the place. As he tries to remember his hometown and what he does there every night when he was a kid, he just couldn't fully grasp what's different and it's really not the same anymore. It all escalated though when he heard a call for help from the distance and he would not believe what he will find there! Eldon followed the voice even though he was told never to get into the forest especially at night or never get out of the house at all. As he got to this area, the sight there confused and definitely shocked him! There was this boy and he couldn't move so it seems, and beside him are two persons which seems to symbolize as vampires and what dark aura was emitting from them! Eldon couldn't believe this, he even thought maybe this is a prank, well it only changed when he was shoved by a force he couldn't even see, now it's real. Eldon almost ran, but he can't just leave the boy there for there is a high chance he will never be seen for again. Escape players, Eldon must rescue that boy but he is going to need a little help here, will you be that help so that he can get the boy from the grasps of those vampires or some sort?
Vampire Land Boy Escape is the newest point and click scary rescue escape game created by WoW Escape.
Other games by -
Walkthrough video for Vampire Land Boy Escape