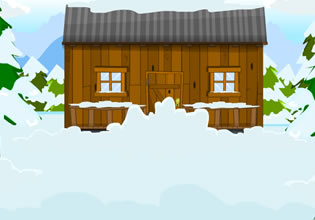 Vacation Escape – Alaska
Vacation Escape – Alaska is another new point and click snowy wilderness escape game made by Selfdefiant for more dose of fun escapes here from a potentially dangerous place. Good luck!
The mountain where Cameron is going for his vacation wasn't so lush than the wildernesses he visited on his previous journeys, it's actually an almost barren snowy mountain and it's going to be fun! Cameron was ready to climb that mountain and before he did, he prepared himself with some supplies he purchased in the village which was located in the base of the mountain. Cameron began his journey to the top and from that moment it had already been hours since he left the village, there's going to be days of climbing here and it's very much exciting for him.
Alaska is pretty dangerous at some parts especially in the remote regions, Cameron knows that and he is confident he'll get to the top and get back down safely, but unfortunately the mountain doesn't like over-confidence, and that attitude got him in-trouble. Cameron missed the path thanks to the confusing terrain and the mounds of snow covering the trail, that was a mistake which he accepts, but mistakes in such a place can often prove fatal especially if one is traveling alone which was already not preferable, will Cameron be able to fix this before his stuck-up gets worst? Escape players, the terrain is very cold and is quite deadly, care to join Cameron as you all try your best to escape from a remote place in Alaska? Go ahead everyone and have fun!
Other games by -
Walkthrough video for Vacation Escape – Alaska