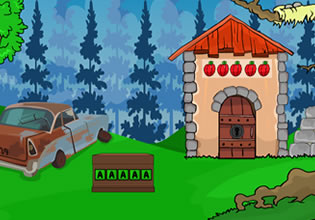 Ural Owl Escape
Jordan just captured something in his cage and it was massive. It was an owl, an Ural owl to be exact and the creature is now looking at him like it was asking for help. Of course he will, for not only owls here in the place where he lives are not that much in numbers, but also he has no use for this creature. But he needs to find his key first so he can open the cage.
Escape players, Jordan doesn't know where to start looking for that key, he doesn't remember where he put it and it could be anywhere. Will you help him then so that ultimately this Ural owl can go back to the forest?
Ural Owl Escape is another new point-and-click animal escape game made by Games 2 Jolly.
Other games by -
Walkthrough video for Ural Owl Escape