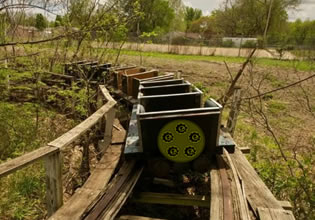 Uninhabited Amusement Park Escape
Nico arrives in the abandoned amusement park and his purpose there was to go ghost hunting. He is sure there are spirits in the place, for the area have not been used for years and now the stuff there are withering and rotting. Nico is a bit excited for he has his recording gear and he is ready to capture those entities. But instead of finding what he came for there, unfortunately Nico got lost in the place and now his focus has shifted on that!
Nico didn't expect for this to happen to him, he really fears he might bring himself to an area in the place that is extra dangerous and if he runs for his life, he might get even more lost there. Nico really needs help now, will you assist him then escape players so he can safely escape the old place?
Uninhabited Amusement Park Escape is another new point-and-click area escape game made by WoW Escape.
Other games by -
Walkthrough video for Uninhabited Amusement Park Escape