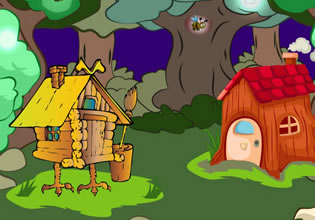 Twilights – Forest Escape
It's twilight and you cannot find your way  in the forest. And to think that earlier, you're so excited to be going camping on your own. The atmosphere is just too eerie that it's making you nervous. The only light present is by the full moon, which makes the atmosphere even creepier. You're thank ful for the flashlight that you have in hand. However, you're not sure if how far the batteries will go.
Any wild animal like bears or even wolves can appear when you least expect it. So you must think really fast and find a way to escape. The forest is full with useful objects. You just need to find them and use them in your favor. Solve all the puzzles around and for sure you will find the way out in no time. Don't be afraid to explore and just do what you need to do. Good luck and have fun!
Other games by -
Walkthrough video for Twilights – Forest Escape