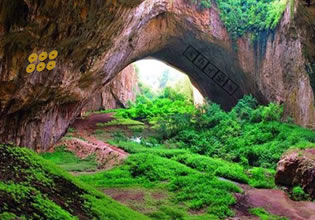 Tunnel Pandora Cave Escape
Just beneath these tall mountains, there are cave systems which legend has it, the item of doom which is Pandora's box is said to being kept, so its not smart to go deeper in there if someone knows what's good for them. But Orland was not too smart though and he decided to go off the beaten path and venture deeper into the caves! Of course he got in some trouble for he didn't heed the warnings.
Orland got lost in the tunnels and he is lucky that's the only thing happened to him which was reversible, for some met their demise there and are never to be seen for again, that same fate might befall him too if he is not careful there now, and escape players he needs help. He now knows not to toil with warnings and take it as weak, for his life is now on the line there thanks to his ridicule. Help him navigate out of there so that he can return to the outside world and learn his lesson.
Tunnel Pandora Cave Escape is the newest point-and-click underground escape game from Games 2 Rule.
Other games by -
Walkthrough video for Tunnel Pandora Cave Escape