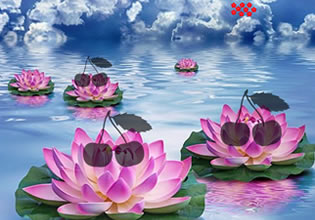 Trapped Frog Escape
Wallace will be visiting the fantasy forest again for he will be consulting the queen frog which lives in the lotus pond there. It is a safe place really and he shouldn't be worried as he is there. But as he arrives at the pond however, he found the queen frog trapped in one of the lotus flowers and some enchantment was binding it!
Wallace asked the frog what happened, she said an evil individual cursed the flower she was sitting on and now it is sealing her within it! Should Wallace be concerned of his welfare now? Not in this situation, for he needs to rescue the frog first and then deal with whoever did this. Escape players, come help Wallace here free the queen frog at all cost for he has a feeling this isn't over.
Trapped Frog Escape is a brand new point-and-click rescue escape game from Big Escape Games.
Other games by -
Walkthrough video for Trapped Frog Escape