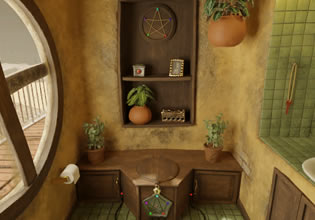 Trace
Finnegan has no idea where he is now, he just woke-up in this house which looked like it belonged to the Hobbit or something, but it had modern touches though so he knows he isn't in some old landscape in a different dimension, but he knows he still needs to escape this place for he really doesn't know where he is.
Escape players, Finnegan doesn't know if he is safe in the place or not, but he really needs to get himself out of there so he can get some answers what in the world happened to him, for all he knows he could be indeed in some different dimension somewhere and his only chance to return depends on how quick he'll be able to escape.
Trace is a brand new point-and-click indoor escape game from Colorbomb.
Other games by -
Walkthrough video for Trace