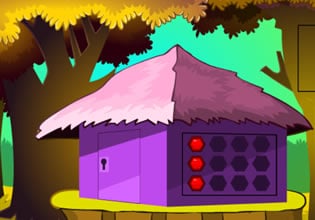 Tower Land Escape
The tower land is actually an enclosed village but now nobody goes in the houses there for there are safety risks, one factor for that it's because the place is located on top of a wide hill and has sharp cliffs. The tower land was once a settlement which was strategically placed for they can see everything that is coming to their village from far away. That is vital for there are a lot of looters back in the days, but that was before and now the place had been abandoned for unknown reasons.
Tony was currently in the place for he was curious of it, but it seems that the place was more curious of him now, for it wouldn't let him go! Tony was confused really on what's happening for he was trying his best to get out for the sun is setting now, but no matter how he tried he just keeps getting back to where he started, and plus the gates there which encircles the place are now locked and that could mean someone is living in here right-now! Escape players, you are Tony here and it's really time to leave, will you be able to though with everything you've got before darkness comes?
Tower Land Escape is the newest point and click outdoors escape game from 8b Games and Games 2 Mad.
Other games by -
Walkthrough video for Tower Land Escape