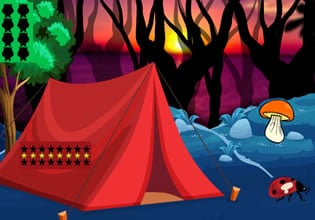 Tiny Hamster Escape
Trina just got a new pet from her friend earlier that day and it's a hamster, that's why she is now traveling happily to home for she just loves having new company with her at her place. As she arrived at her house to finally relax for she had traveled a long way just to get home which was in the forest, she looked at the carrier where the critter was. She told herself then, how was she going to open it? It has a lock but no key. Guess her friend forgot to hand her the key and now she will have to resort to any tool there now to open it.
Escape players, Trina is not trying to make this a big problem to her and it really is not, but she still wants to save the carrier there and she doesn't want to damage it. Want to help her then get the animal out of there as gentle as possible?
Tiny Hamster Escape is a brand new point-and-click pet escape game released by Games 2 Jolly.
Other games by -
Walkthrough video for Tiny Hamster Escape