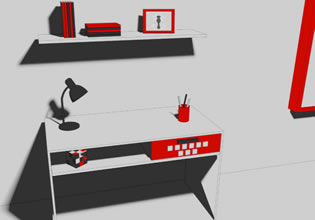 The White Room
Stanley is now in the white room, finally he reached the place he wanted to reach, now he is going to escape from there and quickly for the rumors about this place being an entire escape house could be true, and if so then he has a lot on his plate there.
Escape players, the white room is giving that vibe of escape or not at all, who knows what may happen to people if they are not able to escape from there, but Stanley is not going to stay there and find-out. Will you help Stanley escape there before things turns for the worst for in the room?
The White Room is a point-and-click room escape game developed by Isotronic. You are trapped in the room now and you must use your logic and various objects to escape.
Other games by -
Walkthrough video for The White Room