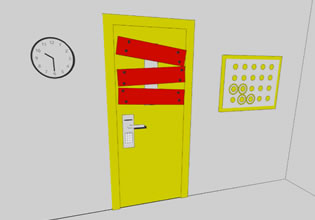 The White Room 2
Stanley was still trying to escape the white room and somehow as he tries to escape, he is seeing some stuff which are modern but were things that are unfortunately getting him locked-up in this place. Stanley doesn't have all the answers about this place where he is, but he is somehow getting the hang of it and he hopes he'll be able to escape soon.
Escape players, Stanley is not concerned yet about his situation there in the white room, but will you help him still for he is seeing that there might be more levels in the place then one?
The White Room 2 is a point-and-click room escape game created by Isotronic. You are trapped in a room and have to get out using your logic as well as objects around you. Will you be able to do that? This game is a continuation of the first one as its sequel.
Other games by -
Walkthrough video for The White Room 2