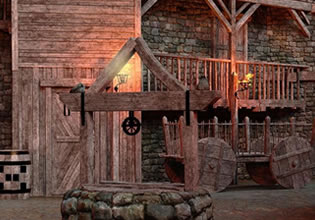 The Old Citadel Escape
Sam is now in the village area of the entire place here for he is trying to escape the citadel which is the center of all of this. Sam is swerving around the old houses there and he thinks that he isn't making any progress though. Sam needs to get out of there for he is not feeling great anymore as he tries to find his way out.
Escape players, Sam might not be making any difference there at all so will you help guide him out of the area and quickly for whatever is making him uncomfortable there, is starting to follow him.
The Old Citadel Escape is a brand new point-and-click area escape game released by 365 Escape.
Other games by -
Walkthrough video for The Old Citadel Escape