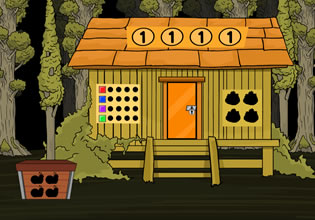 The Mask Fighter Escape
The masked fighter is a blessing to some and a thorn on the side to others, for Marky however he is a hero and right-now he is going to rescue him for he is currently being held against his will inside some old house in the wilderness!
This is definitely a tough mission for Marky, tough because he doesn't know anything about commando stuff, and yet he is here on the rescue. Escape players, Marky is not fully unprepared though, he still have some stuff with him and a few knowledge on a range of stuff. But still escape players, Marky will need some extra help so that his rescue here can be full-proof. Want to assist him then on this rescue for their noble masked fighter?
The Mask Fighter Escape is the newest point-and-click rescue escape game created by Games 2 Jolly.
Other games by -
Walkthrough video for The Mask Fighter Escape