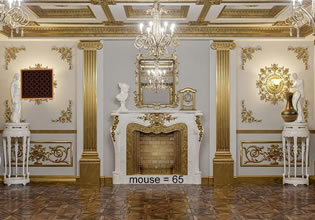 The King's Residence Escape
Something weird and creepy just happened in the castle here and you the king is now very much concerned what is happening. Everyone in the residence is gone and all of the doors are now locked! This does not look good and if this is something that threatens the safety of everyone in this big house here wherever they are, you must be responsible.
Escape players, you found one of your servants and she too does not know what is happening. Okay, you need to try and find a way out of the place here so you can at least be safe from whatever is happening in this place. Use everything you can find to escape.
The King's Residence Escape is the newest point-and-click indoor escape game from 365 Escape.
Other games by -
Walkthrough video for The King's Residence Escape