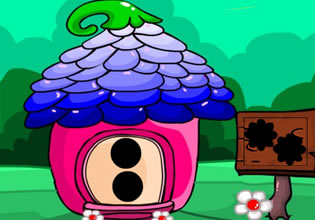 The Duck Escape
Danny is in the wilderness that day trying to find herbs and other things that he can use for kitchen purposes. This place is the norm for him for he constantly goes there, but that day though he found something very different in his trap and it pushed him to try and find his key to it and free it!
Danny captured a multi-colored duck! Normally ducks here are just one color like brown, but this one had a green head and he knows he have seen this kind before, it's not in this place though and he forgot what it's called. Maybe this is actually a native species going for a comeback? Escape players, Danny doesn't know if this duck is wild or not but he will have to free it for either way he really should. Will you help him get his key then so he can free this bird?
The Duck Escape is a brand new point-and-click animal rescue escape game from 8B Games and Games 2 Mad.
Other games by -
Walkthrough video for The Duck Escape