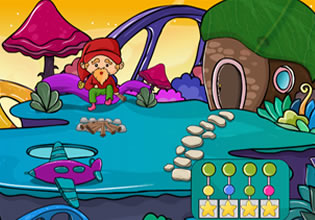 The Blue Mechanic Girl Escape
The land here is all fairytale, but it doesn't mean there are no machines there. There are and some of the elves and fairies are even engineers and mechanics! One mechanic was an elf and she belongs in the blue part of this land and she is really good with machines. That day, she was needed again at the capital for there is a machine there that she needs to take a look at.
As the messenger from the capital, you are in the area now ready to deliver your missive to the mechanic. But there was a problem at her house though and she needs help right now! The mechanic is trapped in her own home and when you realized that you were a bit suspicious. But you need to help her there for you really can't leave without her. Escape players, will you be able to find anything in the immediate area that can free the mechanic?
The Blue Mechanic Girl Escape is the newest point-and-click rescue escape game from Games 2 Jolly.
Other games by -
Walkthrough video for The Blue Mechanic Girl Escape