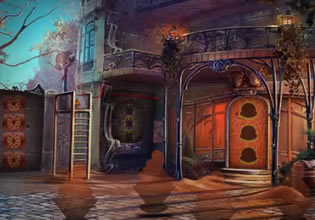 Thanksgiving Queen Crown Escape
The queen's crown have went missing and for a week people have been helping to try and find it but now it seems they are losing hope to get this precious thing back. That crown is not only beautiful, but also priceless for it had been passed from queens to queens and one cannot really place a value on that. As a person determined to find this thing for there is a reward money to the one who can find it, Theodore is on the hunt.
Escape players, it so happened to be thanksgiving day and Theodore wants to make a mark, and that is by finding this crown this day so he can also be remembered. Looks like Theodore have really placed himself in a potentially tough challenge here, want to help him then so he can just get this done successfully?
Thanksgiving Queen Crown Escape is the newest point-and-click item retrieval escape game created by Games 4 King.
Other games by -
Walkthrough video for Thanksgiving Queen Crown Escape