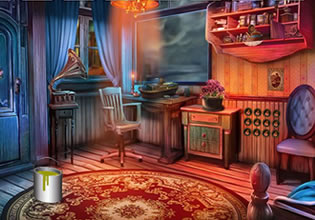 Thanksgiving Dream House Escape
The dream house is where Hugo and his friends will go this thanksgiving day, it is a place of weird proportions for its rooms really gives illusions to its visitors and that's why nobody really lives there, but they still let people in it.
That day, Hugo and his friends are there and as they proceed deeper into it, their fears came into reality for they all got separated from each other and are all now trapped there! Escape players, you will now be playing as Hugo here and the important thing for you to do now is to find your way out of the house. Okay then, will your skills and logic be enough to escape the illusions of the place?
Thanksgiving Dream House Escape is the newest point-and-click indoor escape game created by Big Escape Games.
Other games by -
Walkthrough video for Thanksgiving Dream House Escape