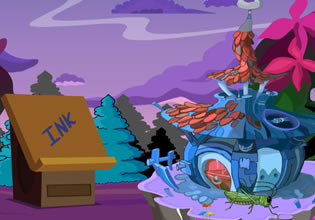 Thai Dancer Girl Escape
Ram never thought he'd be rescuing someone under a pile of rubble that day as he goes around the forest, as he peeked through a small gap amongst the boulders, he saw that the one who is yelling for help under the rubble seems to be a Thai dancer from the nearby village! How did she get there? Said Ram to himself. Well, he'll do his best to free her for she could be hurt right now.
First, Ram needs to find some things so he can remove those boulders which are covering the entrance of the pile. He needs to do that slowly too to prevent a collapse and burying the girl even more. Escape players, Ram needs help to find those things he needs for this rescue. Want to help him then so he can safely get this trapped dancer out?
Thai Dancer Girl Escape is the newest point-and-click outdoors rescue escape game created by Games 2 Jolly.
Other games by -
Walkthrough video for Thai Dancer Girl Escape