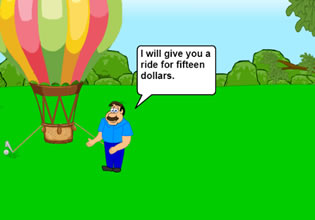 Texas 2022
Bryan woke-up and found himself in Texas! Was this magic? Bryan knows magic, but he can't practice it though for he doesn't have the gift, or does he? Okay, he needs to fix this first before he can figure-out what exactly happened, but he doesn't know where to go though for he had never been to Texas before. As he looked around though, he found this guy who seems to be an operator of a hot-air balloon, they talked for a bit and that's when Bryan knew he can actually bring him back to where he is suppose to be, but with a fee of course.
Escape players, Bryan doesn't have any money here at the moment, but he doesn't have a choice really, for where he is seems to have no buses that can take him elsewhere. Will you help Bryan here then get some funds for the balloon ride so he can get home and figure-out this crazy happening?
Texas 2022 is another new point-and-click area escape game made by Selfdefiant.
Other games by -
Walkthrough video for Texas 2022