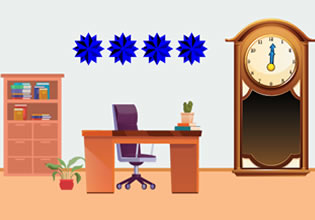 Teacher And Students Escape
Olivia had agreed for her house to be turned into a temporary classroom for the children, that's because their school is being renovated and they have nowhere else to go. Of course she needs to help not only for the children, but also for her sister who happens to be their teacher.
They are all complete and outside now and Olivia had just finished making the last touches of the room which they will be using. But it seems there was a problem though and Olivia was currently on the hold-up in trying to solve it. Escape players, Olivia could not open the door where the kids and her sister were waiting. She was confused what's happening but she needs to be quick here for the children have been waiting for almost an hour now and soon they will be tired. Want to help Olivia here with her door so she can grant them entrance to the house now?
Teacher And Students Escape is a brand new point-and-click indoor game from Games 2 Escape.
Other games by -
Walkthrough video for Teacher And Students Escape