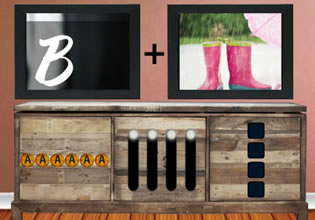 Sweet Boy Escape (8b Games)
Your friend Quentin's boy is a different kind of kid, he is a special kid and that's why you are going to their home that day for you are an expert and you are very much fit to take a look at your friend's son's special case. As you arrived at the house though, something seems to be happening there and Quentin needs help!
His son once again exhibited these strange abilities of his and that got him trapped in a room there. Okay escape players, you are going to help your friend Quentin here with his son, will you be able to solve this problem first so you can then proceed deeper into this then?
Sweet Boy Escape is the newest point-and-click indoor rescue escape game created by 8b Games.
Other games by -
Walkthrough video for Sweet Boy Escape (8b Games)