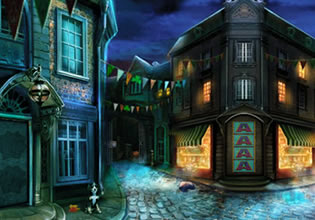 Stylish Little Boy Escape
There is this boy in the village who dresses very noticeably, well that's because every day he wears a different costume and it's always fascinating and bright. That day, he was wearing a superhero's costume and he is just roaming around the place showing it off. But after a while though, he went missing and because you are a bit confused where he went for he is always there, you went on the search for him.
Now this boy is your friend so you are a bit concerned, you definitely did not know that your worries were actually correct, for this boy is trapped in a house there and he needs help! Guess your intuitions now are spot-on, okay it's time to rescue him even though you have no idea why or how he got trapped in there. Escape players, will you be able to rescue your friend there who was fond of dressing-up?
Stylish Little Boy Escape is a brand new point-and-click rescue escape game from Games 4 King.
Other games by -
Walkthrough video for Stylish Little Boy Escape