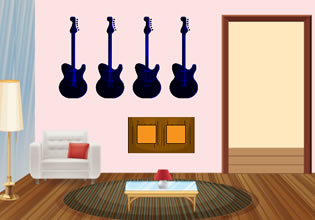 Stylish Diana Escape
David was expecting a guest that day, it was his cousin Diana and she is a stylish kind of girl. David Doesn't know anything about fashion and he hopes he didn't have to talk about that to her for he really knows nothing. After a few hours into the day, there was a knock at the door, and surely enough it was Diana. As David was about to let her in though, there seems to be a problem and he couldn't get her inside the house!
David's door would not open from both the inside and the outside! That thing is clearly jammed, but he is going to try a few things to open it though so that Diana can go in, like finding the key to it. Escape players, imagine you are in David's shoes here, will you be able to open the door in any way you can so that Diana can finally be welcomed?
Stylish Diana Escape is another new point-and-click indoor game made by Games 2 Escape.
Other games by -
Walkthrough video for Stylish Diana Escape