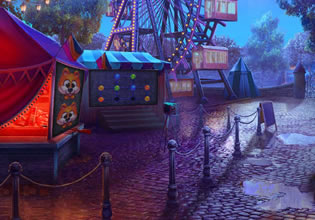 Styles Monkey Escape
The circus here is having quite a problem with the monkey performer, for he is getting more unstable and he sometimes steals the acts of the other performers there and it's annoying. That day, somebody actually did something to this monkey, which is illegal at the moment for the master has not approved on any moves to it yet and besides, to him the monkey is still quite fascinating. As the right-hand of the circus master there, Hugo was asked to free the monkey and he said this so with fury. The one who did this is definitely going to get in some real trouble, and Hugo is just going to solve this.
The monkey is currently inside a cage there and the key to it is nowhere to be found. Hugo needs to find that key then and he is thinking this could take the entire day. Okay escape players, the master has ordered to free this monkey. Want to help Hugo here find the key then so that can be done?
Styles Monkey Escape is another new point-and-click item retrieval animal escape game made by Games 4 King.
Other games by -
Walkthrough video for Styles Monkey Escape