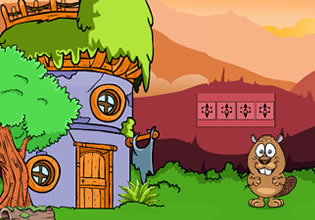 Struthio Camelus Escape
Travis just found something unusual in his cage that day, he was about to do his chores for there are a lot here where he lives which was in the wilderness, and what he found was a young ostrich!
Struthio Camelus to be scientific, yes he knows animals, he also knows that this thing is endemic here and a young one must not be harmed and released for such creatures in this place are dwindling in numbers. Well, if only he can find the key to his cage here for it seems that it wasn't in the original compartment where he places it in his house. Escape players, help Travis here find the key to his cage now so he can free this bird and he can be on with his day.
Struthio Camelus Escape is another new point-and-click animal escape game made by Games 2 Jolly.
Other games by -
Walkthrough video for Struthio Camelus Escape