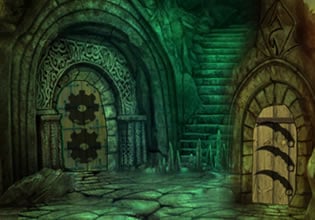 Strenuous Kiwi Bird Escape
Animals just happily passes by the village here and the people living there aren't bitter to them and just leave them critters alone, plus it gives the children joy to see such animals from the forest as long as it's not dangerous. Still even when the people there are not at all harmful to the creatures, their contraptions there are saying otherwise and that day, something did happen with one of the passing animals there and an unoccupied house.
This said house captured a kiwi bird and the creature is struggling to get out! Kiwi birds are not so plentiful nowadays, and even this one specimen here could be vital for the survival of such creatures. This kiwi though is lucky for the people there in the village has a concern for the animals, and that day Lina will be there to help this creature for she was the first one to notice it being trapped. Escape players, imagine you are in the shoes of the villager Lina here, will you be able to open the door so that the trapped kiwi bird can be free again?
Strenuous Kiwi Bird Escape is a brand new point and click animal rescue escape game from Games 4 King.
Other games by -
Walkthrough video for Strenuous Kiwi Bird Escape