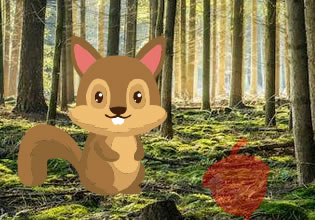 Stream Forest Escape
The forest here is filled with streams going on all directions, if one person can memorize all the streams there which is not too impossible, then they'll never get lost in the said wilderness. But as a person who is there and has no idea of the streams there, Winston is in trouble for he is lost and he is following the streams to try and fix the problem, but he thinks he is only making things worst.
Escape players, Winston might need some help here for he might be getting even more lost in the land as he goes, want to help him then so he'll be able to get back before dusk arrives?
Stream Forest Escape is a new point-and-click wilderness escape game developed by Games 2 Rule.
Other games by -
Walkthrough video for Stream Forest Escape