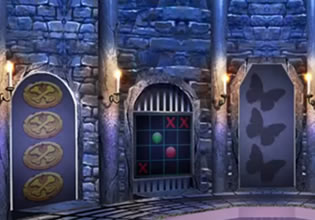 Stilted Girl Escape
There was this pretty girl in the town here and the folks know how playful this one is, she is a con and a trickster and her ways are rarely caught by the authorities, that's how good she is. One day her acts will catch-up to her and it's going to be sweet for the people she victimized. But that day however she got caught in some trouble and she genuinely needs help!
As a person who is kind of gullible there, Austin found this said girl trapped in a house which has grills as its door! That's weird. The girl was pleading to be helped but normally people would just ignore her for this could be another trap she concocted. That could be the reason why she is still trapped there. Escape players, Austin is going to help this girl even when there is a risk for this being a trap, but in reality it's not. Will you be able to help the girl out of there then?
Stilted Girl Escape is another new point-and-click rescue escape game made by Games 4 King.
Other games by -
Walkthrough video for Stilted Girl Escape