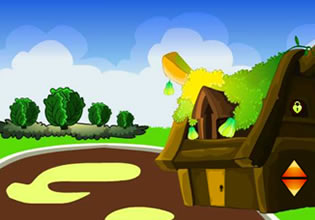 Steal The Money Bag
Archie finally had enough of pretending. As he stays in this village, he was actually eyeing for the place's funds which were said to be in abundance. It wasn't that much actually, but it was still significant to him. That bag of money the community have is well-kept in this house which was hard to get in to. But Archie have studied everything there and now he is inside the place ready to retrieve the money!
This is absolutely evil what he is doing, but he grew-up stealing and he never learned. Archie must take the bag, escape from the house, and then run into the sunset. Escape players, time will come for Archie here and he'll pay for this big time someday. But will you help him on this though in getting what he came for?
Steal The Money Bag is a brand new point-and-click item retrieval escape game released by Games 2 Live.
Other games by -
Walkthrough video for Steal The Money Bag