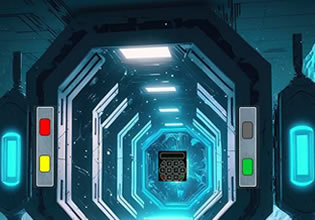 Star Palace Escape
Shaun's research about traveling through space in just a blip have come to a real fruition. But it was so strange though, for when he activated this prototype machine of his which he expected not to produce any real results, it activated and it transported him into what seems to be a really modern place somewhere in space!
Shaun was definitely in awe on what he was seeing, it was a surreal place which he knows without a shadow of a doubt that it wasn't earth at all. There were machines which looked like they were capable of summoning wormholes or something. Shaun is really perceptive and he is spot-on with his theory. Shaun doesn't like being here though even when this is really a breakthrough on his work. Escape players, will you help him here then so he can return to earth and think about all of this?
Star Palace Escape is the newest point-and-click space escape game from 365 Escape.
Other games by -
Walkthrough video for Star Palace Escape