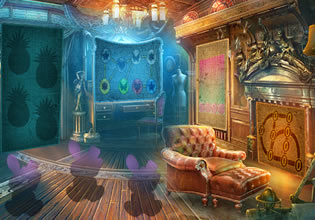 Splendid Chicken Escape
It's very strange for Andrew that this once yellow chick but is now a big chicken, on why were the people of the village always bullies it but every time, this creature always comes back and is not even deterred by the people's attacks. It even grew to an adult chicken but unfortunately, the bullying has not stopped even, they still continue and it just confuses Andrew even more. For the first time though, Andrew finally began to question why people does harmful things to this chicken like it was some kind of monster, and to get better answers he'll come to the elder of the villager who knows a lot. But when he was about to proceed to the house of the elder, he found the chicken trapped in this house and for Andrew, this is the first time it happened.
Andrew shifted his focus then from going to the elder's house to helping this chicken. Escape players, Andrew is going to help this chicken now for this thing was the reason why he was even going to consult the elder in the first place. Okay then, will you help Andrew here so he can free this chicken safely?
Splendid Chicken Escape is the newest point-and-click animal rescue escape game from Games 4 King.
Other games by -
Walkthrough video for Splendid Chicken Escape