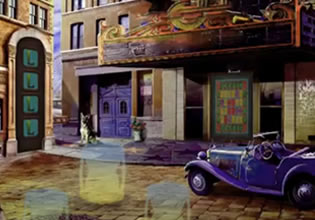 Sorcerer Cat Escape
The sorcerer cat walks in elegance in the village here, that's because not only she is a magician and protects the settlement here from dark entities and enemies, she is also a fashionista. That day, one of the villagers went to her to get some advice, but as he got there he found the sorcerer cat trapped in her own place!
The one that found her was July and he was quite confused when he saw her in this situation, she shouldn't even be in such for she is magical and can get herself out in a snap of a finger. It could be that this is a magical problem so July needs to be careful. Escape players, would you like to help July here with this then so he can safely get their protector out from where she is trapped?
Sorcerer Cat Escape is a brand new point-and-click rescue escape game from Palani Games.
Other games by -
Walkthrough video for Sorcerer Cat Escape